As the evolution of the home and workplace continues, flexibility has become a key virtue of functional furniture. Piece By Piece has been designed to meet these concerns. Constructed from modular components, the design offers unparalleled versatility making it ideal for a wide range of spaces.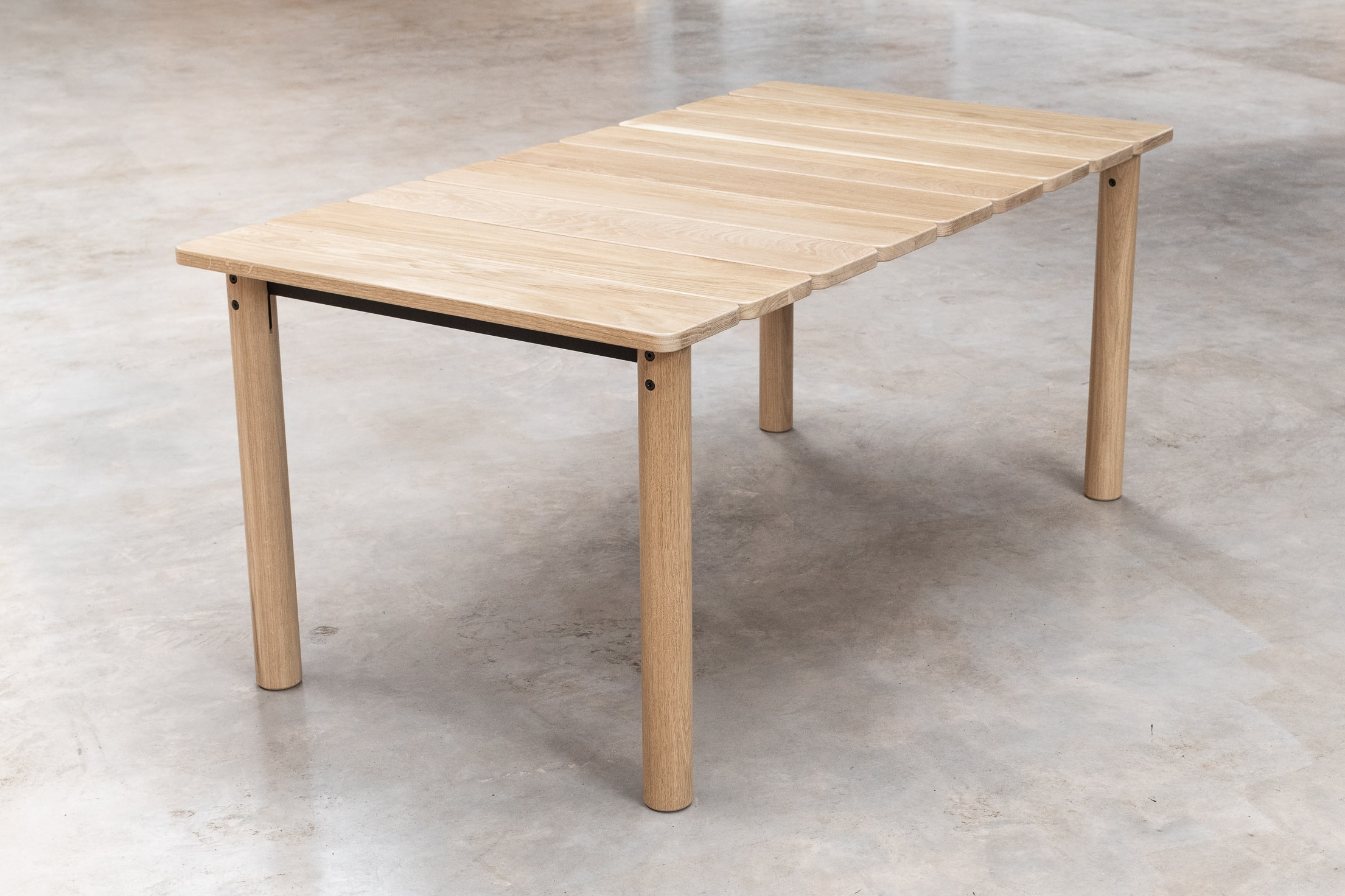 Inspired by the humble farmhouse table, solid oak provides warmth and familiarity, echoing the same sentiments found within the home. Whilst materials used in the construction ensure the table's ability to handle everyday wear and tear.
The relaxed character of the design helps to form comfortable and creative environments, providing users with a welcoming, inspirational and collaborative experience.
Being a renewable material, Our FSC certified Oak has excellent green credentials.
Thanks to the simple modular construction of our tables if something breaks we can replace it, ensuring our tables last a lifetime.